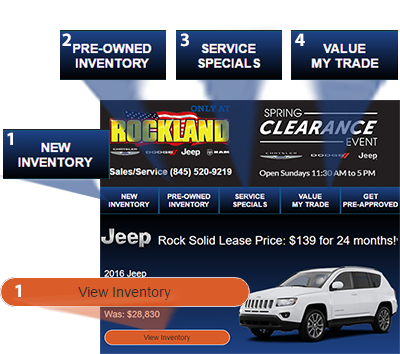 Marketing automation high performers have an average of 60% higher lead-to- sale conversion rating.
(PR20/20 "Marketingscore report")
Proven Strategy:
Each email campaign has 4 main links or "Click Throughs" designed to drive traffic:
1. Search New Vehicles
2. Search Pre-Owned or Certified
3. Value Your Trade
4. Service Coupons
When a prospect opens, reads, and then clicks on one of the above links they are now identified as a
"Hand Raiser" and the marketing automations is activated. They will receive a series of emails over a set time frame with specific messaging what they are interested in. These emails will maintain the dealership's branding but will have a much more personalized approach. In some cases, they are send specifically from a sales or service manager at the dealership with a picture and signature.
At this point, we know that they have some level of interest and we need to move them down the buying funnel. The automated follow up messaging will typically have a 20 to 36% open rate and are very well-received by the consumer, as illustrated by the 0% unsubscribe rates. Automated follow-up picks up where your BDC left off with targeted, scheduled messaging triggered as soon as prospects click.
Below is a series of follow-up emails based on buttons clicked:
1. 7 Days After First Click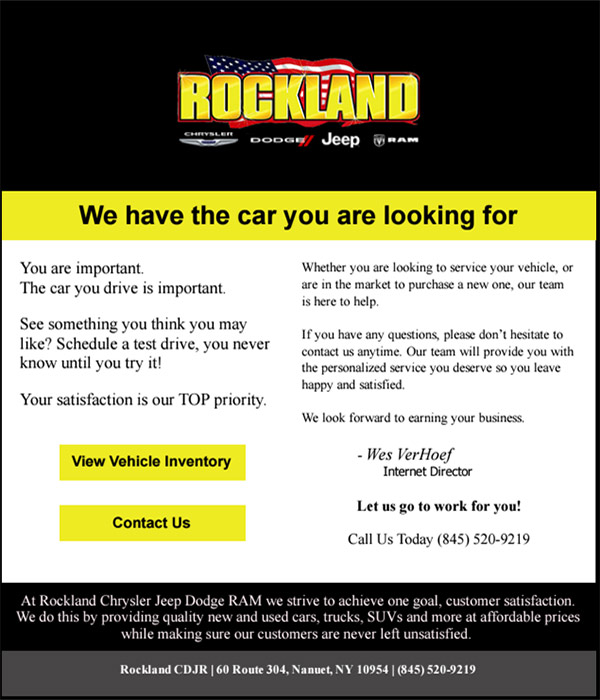 2. 14 Days After First Click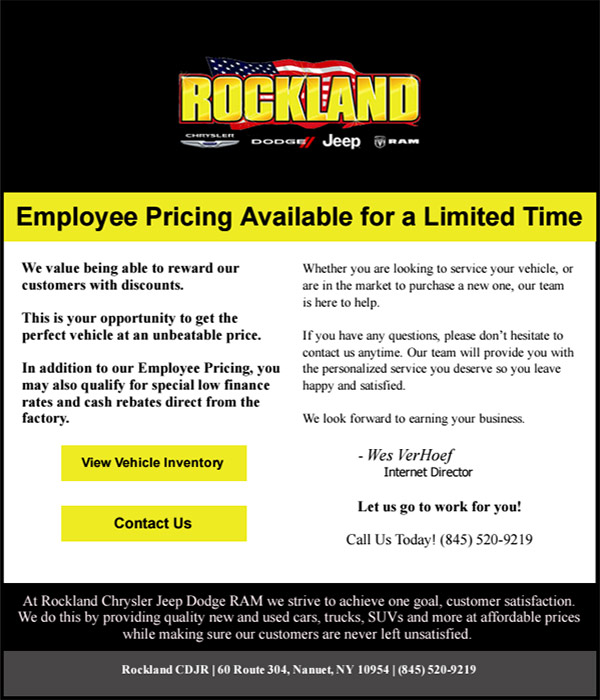 3. 21 Days After First Click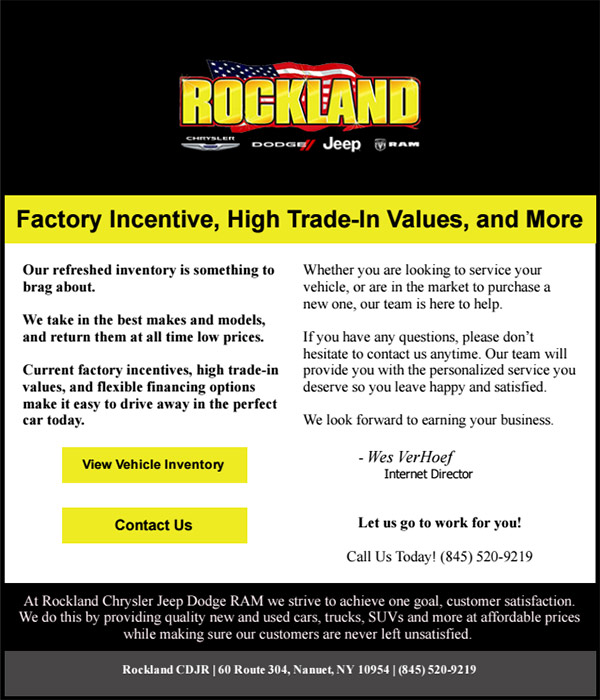 4. 28 Days After First Click
1. 7 Days After First Click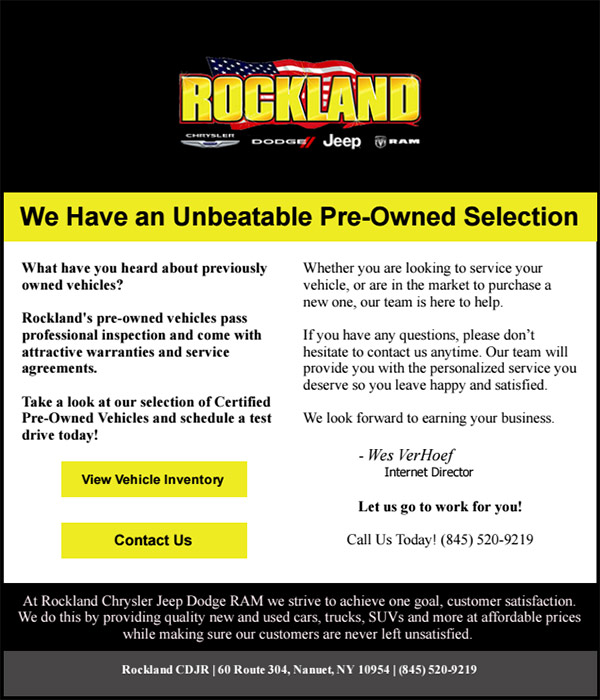 2. 14 Days After First Click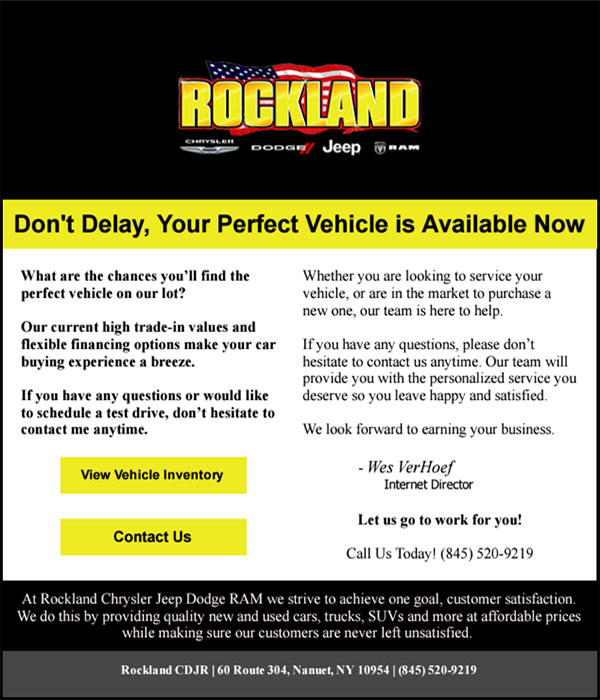 3. 21 Days After First Click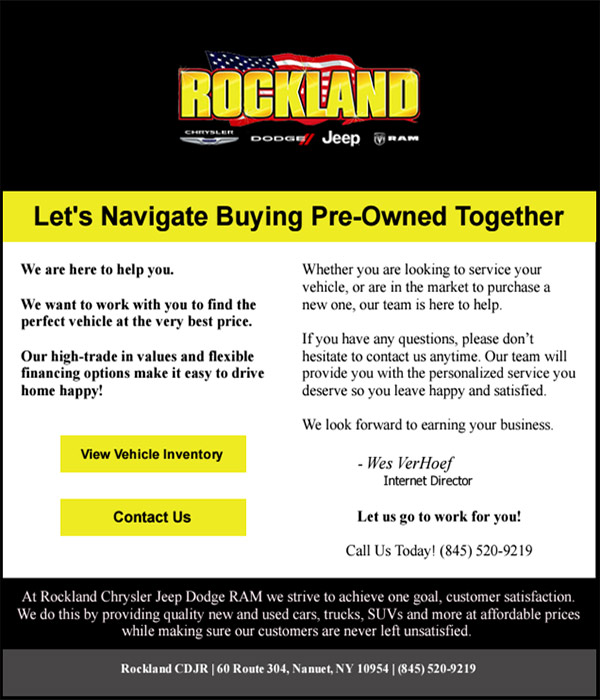 4. 28 Days After First Click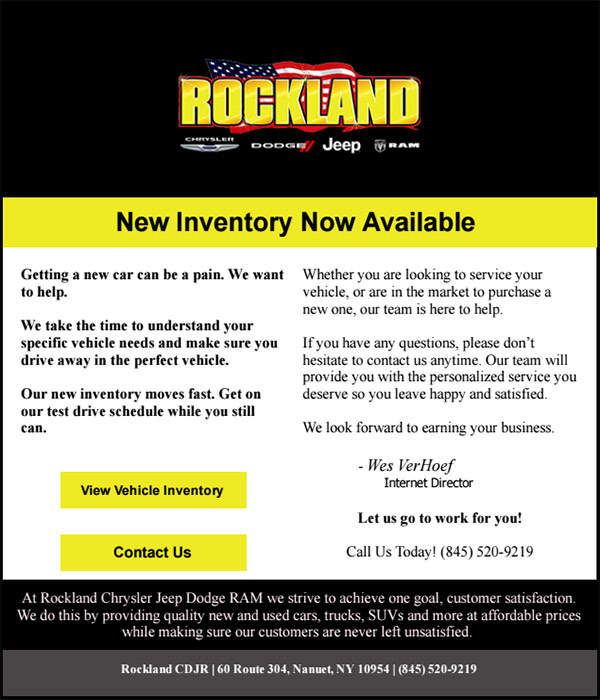 1. 7 Days After First Click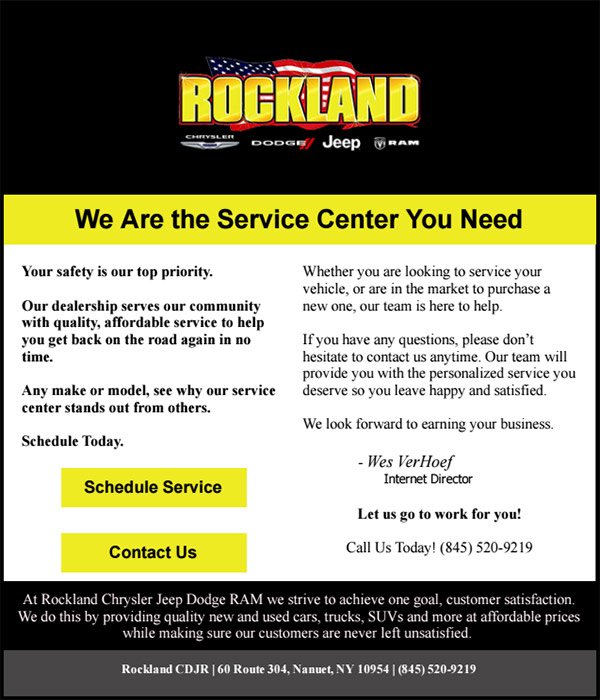 2. 14 Days After First Click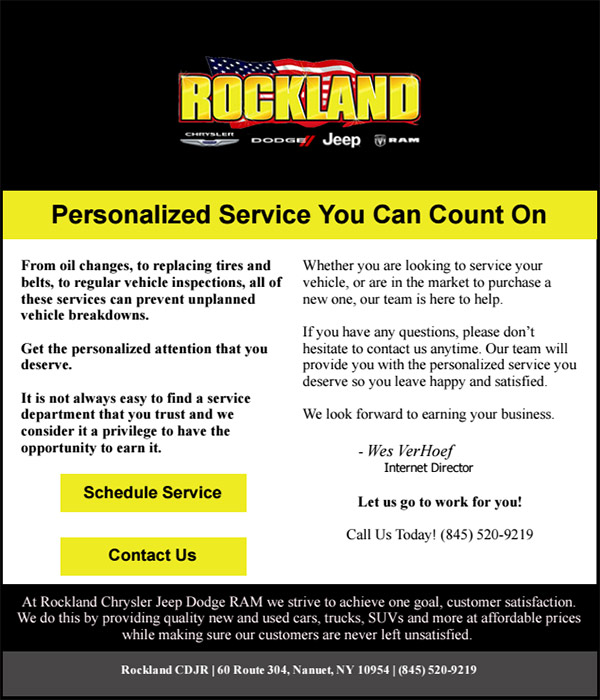 3. 21 Days After First Click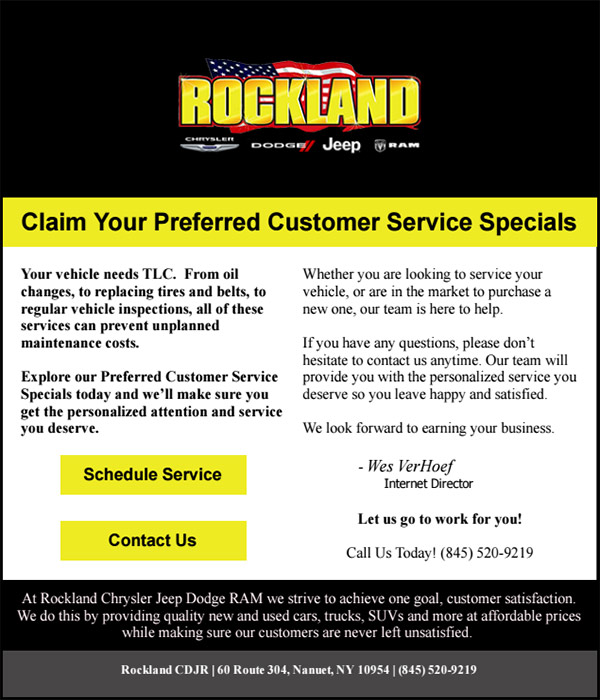 4. 28 Days After First Click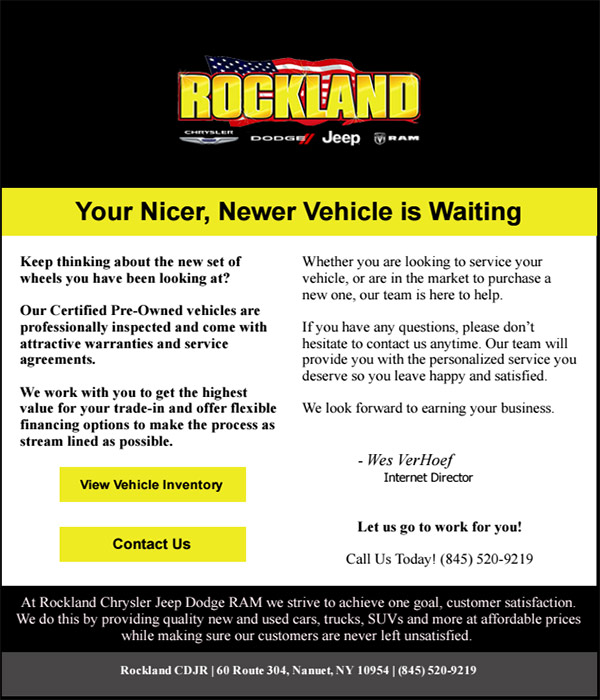 1. 7 Days After First Click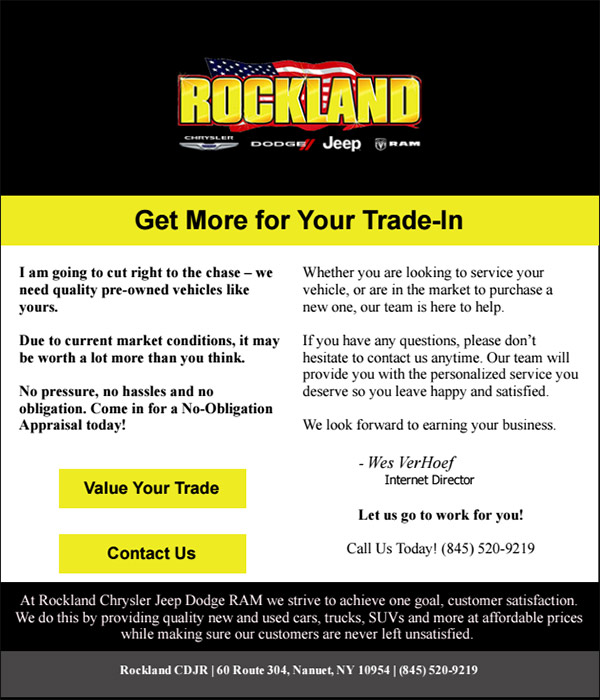 2. 14 Days After First Click
3. 21 Days After First Click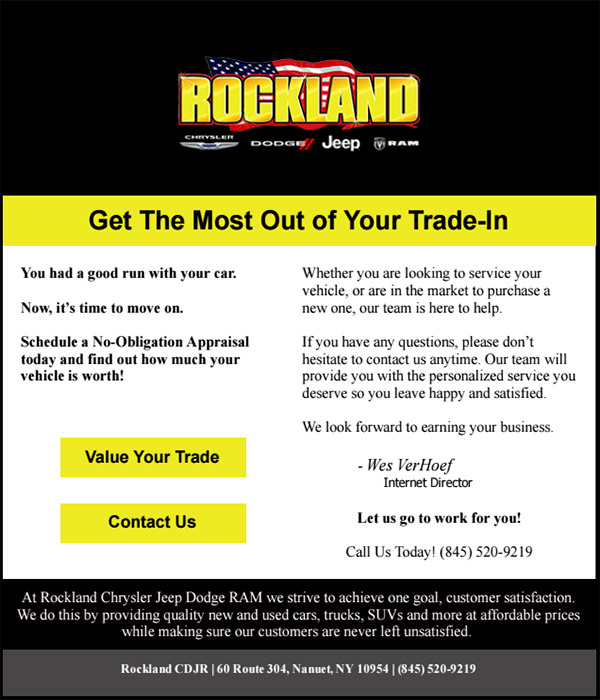 4. 28 Days After First Click